Jan 3 2013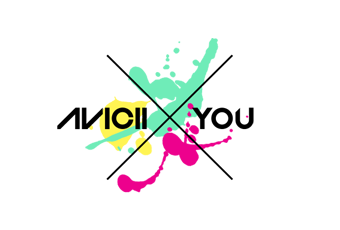 News from International EDM superstar Avicii, that he will be launching a project to bring about a collaboration with YOU. The AVICIIXYOU Project aims to seek out ideas from individuals to build into one huge single release. The submission process asks for any form of contribution, be it a sample, lyrics, bass-line, etc. To quote Avicii on AVICIIXYOU, the project is setting out to "make a really cool song out of so many peoples' ideas, actually trying to involve alot of people.
Quoted from the AVICIIXYOU website:
"I'm about to kick off the world's largest music collaboration – and I want to work with you! Up for the challenge? Scroll down, watch the video and download the chord progression I've created for you. The project web site launches in early January. Get ready to become part of music history" – Avicii
The AVICIIXYOU Project officially launches on Janurary 9th, 2013. You can follow the countdown on the AVICIIXYOU website.
Watch the video explanation for AVICIIXYOU:
[youtube http://www.youtube.com/watch?v=UWLrkKq3QSg&w=560&h=315]
www.AviciiXYou.com
Avicii on Facebook
Avicii on Twitter
Avicii on Soundcloud