Sep 5 2012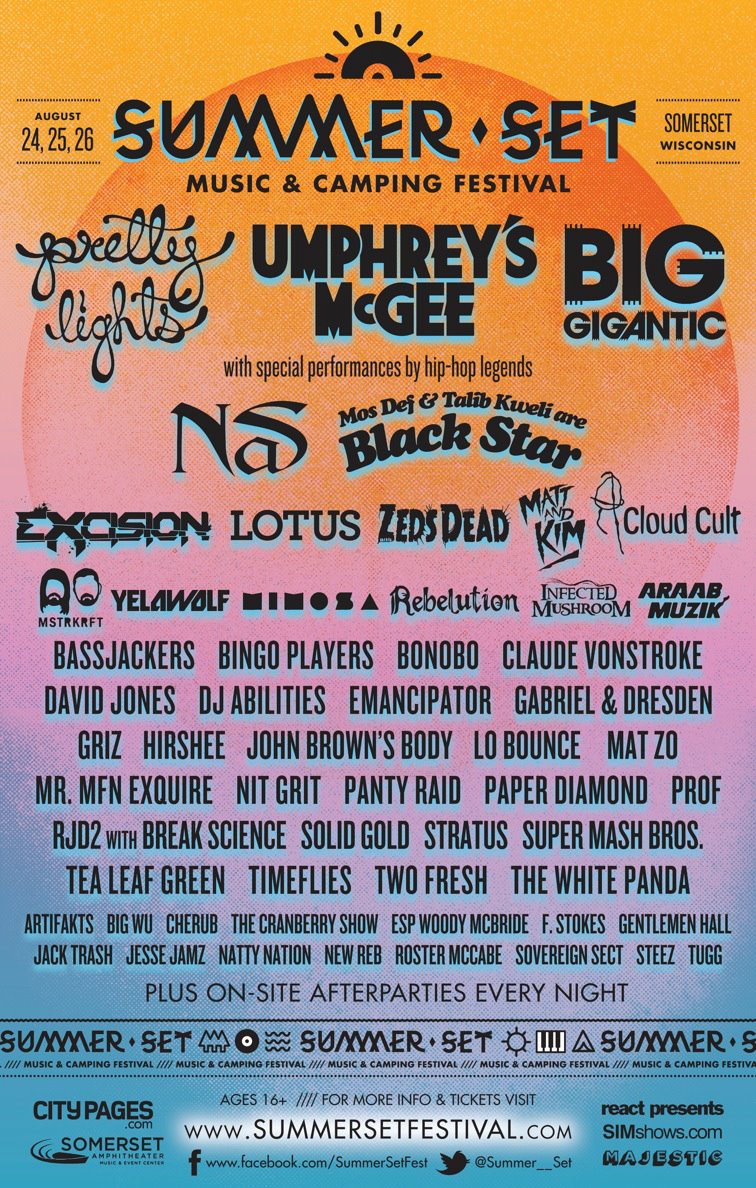 The inaugural Summer Set Music Festival wrapped up their first year event this past Sunday night. We had the pleasure of heading out to the festival to cover the action. The festival went off without a hitch and the people really seemed to have a ball! It was very hard for us to narrow down our "Top Ten" favorite parts of Summer Set Music Festival because every aspect of the fest was great!
We had the time of our lives out in Somerset, Wisconsin, and wouldn't miss a year of SSMF for years to come. We'll tell you why:
_________________________________________________________________________________________________________________
10. Lazy River: Float on down Wisconsin's beautiful Apple River. Just across from the festival's main entrance is Float Rite Park, your headquarters for tubing the river. Rent a tube for yourself and your beer and spend half the day floating away! Don't forget to bring a towel!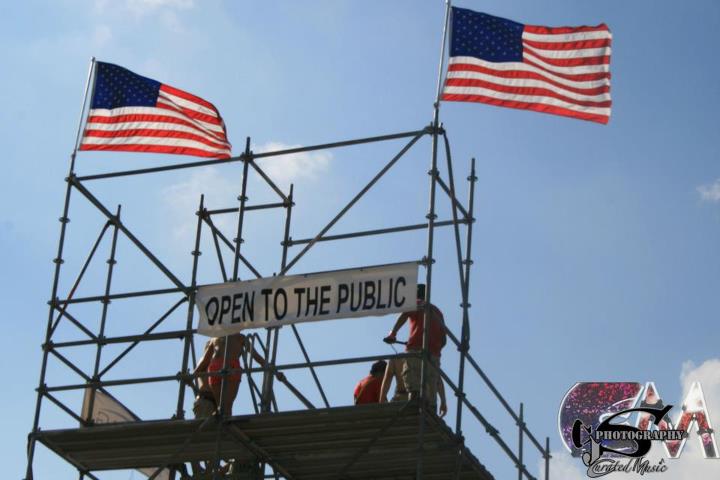 9. THE AIR BAG: So have you seen a crazy stuntman jump from tall scaffolding and free fall down onto a giant blue air bag? Yeah, that was open to the public at SSMF! Whether you had the "cojones" to take the leap or you just wanted to sit on the hill and watch others daringly fly through the air, it was quite a spectacle.
8. The Nights:  The lights go up, the freaks come out, and the music gets loud. The transitions from day to night at Summer Set were pleasantly noticeable. The vibes of the music became more electric, and the festival grounds lit up as if it were a crowded game of laser tag. There is nothing better than watching the sunset into a brisk August night… Besides, the cold nights are perfect cuddle weather 🙂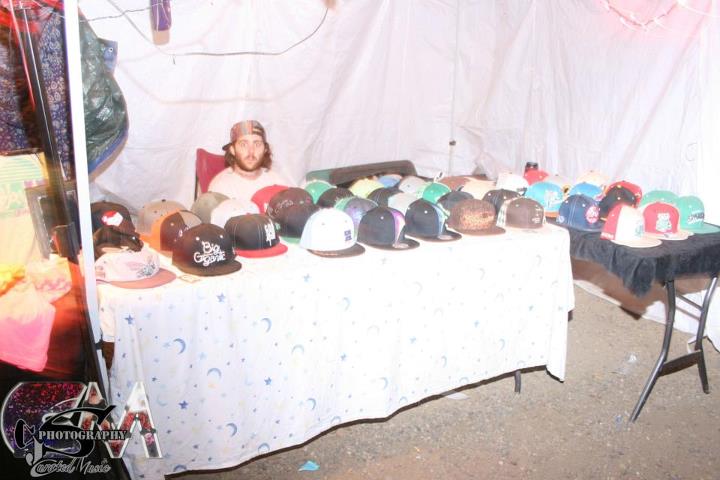 7. Vendors: Something about Mid-West festivals brings out quality vendors. To name a few, Grassroots California, FyouNK Clothing, Third Eye Pinecones, and Chicago.Made were all stocked and ready to go with friendly faces and some of the best merchandise available from anywhere let alone at a music festival.
[youtube http://www.youtube.com/watch?v=h_1rfmgDVZ0&w=560&h=315] 6. Ice Arena: Is there a better venue for electronic music then an ice rink? Summer Set made us believe there isn't! Featuring artists such as GRiZ (twice), PantyRaid, Claude VonStroke (twice), Stratus, LoBounce, and MANY more, this was the location that kept you hot, sweaty, and dancing. With four walls separating you from the outdoors, the shows felt very intimate and personal. Plus this was the venue for all after parties and just in case you were thirsty, there was a bar in the arena as well. Basically, the venue was one GIANT party!
5. After Parties: What do you do when the music is over and you're not done dancing?? Go see GRiZ, Claude VonStroke, Alvin Risk, Nadastrom, Midnight Conspiracy, LoBounce, and more at the ice rink! There's no better way to end your night then by NOT ending you night! That is, if you could get your hands on the sold-out tickets of course!
4. V.I.P Amenities: Most people are skeptical about paying the extra dough to upgrade to VIP at a music festival. Don't be for Summer Set! SSMF stocked their VIP area with complimentary beer, water, and Redbull, their campsites were private and had indoor showers & toilets, and every campsite had its own electrical outlet and water access. You can't go wrong with that deal!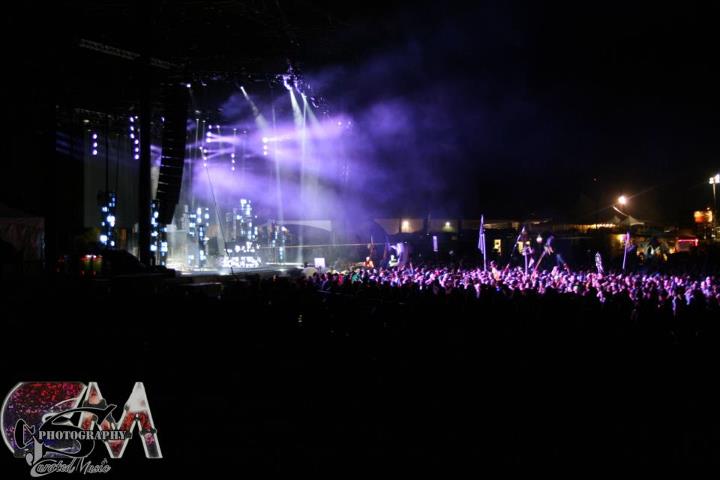 3. Production: If you have ever been to North Coast Music Festival or basically any show in Chicago, you know that React Presents doesn't play around when it comes to production. The lights on the mainstage and ice rink were enough to signal alien transmissions! The lasers, lights, sound, and staging were all above expectations. React, SIM Shows, and Majestic, did an unbelievable job on this festival!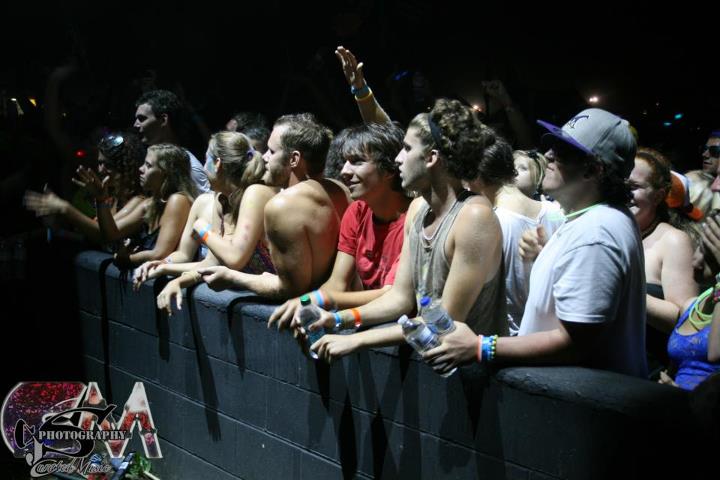 2. The People: When you get 12,000 fans of the same thing in one area for three days, you would have to assume that you would make some friends! Smiling faces, hugs & hand holding, sharing & caring, were all part of Summer Set. It was beautiful!
1. The Music: Do NOT miss a set! With a melting pot of sounds from all over this world (although some you may question the planet of origin) it was a lineup of all stars; Legends in fact. From NAS and Black Star, to Lotus and Umphrey's McGee, and from Big Gigantic and GRiZ, to Bingo Players and MSTRKRFT, we felt spoiled with the caliber of music. Perhaps it was a combination of productions, people, and location, but it seemed like every set was something very special. Be sure to keep your eyes out for any sets released from any artist from Summer Set Music Festival.
Summer Set Music & Camping Festival
Website: http://www.summersetfestival.com
Facebook: https://www.facebook.com/SummerSetFest
Twitter: Summer_Set
Curated Music is already counting down the days until our next trip to Summer Set Music Festival!
<3 Harrison D.