Jul 17 2012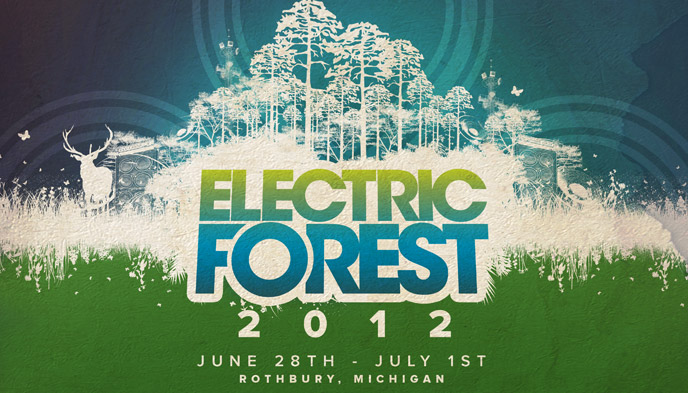 If you missed the 2nd annual Electric Forest Festival in the all mighty Rothbury, Michigan, then shame on you. Curated Music can say proudly that this is the beast of all music and camping festivals in the continental United States. All of this, lasers, lights, bass, beautiful people, and insane talent, in a "diamond in the rough" city in northwest Michigan. Following in the past years of the Rothbury Music Festivals (2008 & 2009), Electric Forest curated the biggest, brightest, and best names in EDM today and featured them on world class stages in front of a smiling, neon, glowing crowd… or family.
We here at Curated Music wouldn't miss a gathering at the JJ Ranch in Rothbury Michigan for the world and we would like to tell you why:
10. Fireworks: Bring your own at your own risk (Not allowed at the festival BUT, their legal in Michigan now), or trust that others will be on top of their game, sit back, and enjoy the shows. When the music stops, the campgrounds light up like a Chinese new year.
9. General Store: Forgot something at home? Anything… seriously, anything?? Well, you can find it at Electric Forest's general store. We really appreciate that!
8. Vendors: Give it up to Third Eye Pinecone, DanceSafe, Laser Guided Vision, ElectroFur, Outer Spaceways, and every other vendor for sticking through the heat with us and probably missing every set. Oh, and give it up to Eagles Nest Outfitters & Grand Trunk Hammocks for letting us "hang" all over the forest!
7. Ferris Wheel: Who can deny a ride on a Ferris Wheel that has more lights then every house in Rhode Island.
6. Waterpark: Waterslides and 90 degree weather go together like Michael Travis & Jason Hann of SCI! The lazy river was everything it promised to be and the intimidating line for the shuttle, really wasn't so bad (and the bus was air-conditioned). Bring your own towel, and don't leave before going down the giant toilet bowl.
5. GRiZ: Not to favor any artist, but this badman was part of 4 sets all weekend including an over capacity Wagon Wheel solo set, a super-secret forest set featuring Dominic Lalli of Big Gigantic and Gramatik, and guest appearances with Gramatik, coined "GRiZMatik", as well as closing out the festival with Big Gigantic debuting their new collaboration. GRiZ is insane and we cannot see whats in store for this young-gun!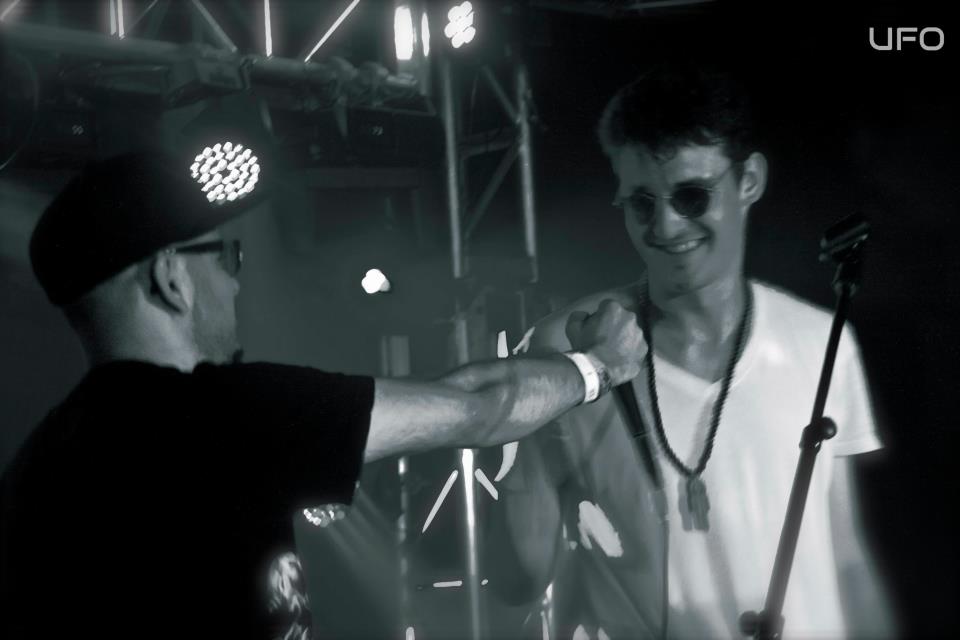 4. Electric Forest's Mobile App: We would never of known of last minute stage changes or secret forest sets without this. The free application prevented buzz-kills all weekend. There is nothing worse then missing a crazy secret set and hearing about it from your friends for a whole year. Thank you EFF for creating a kick-ass App!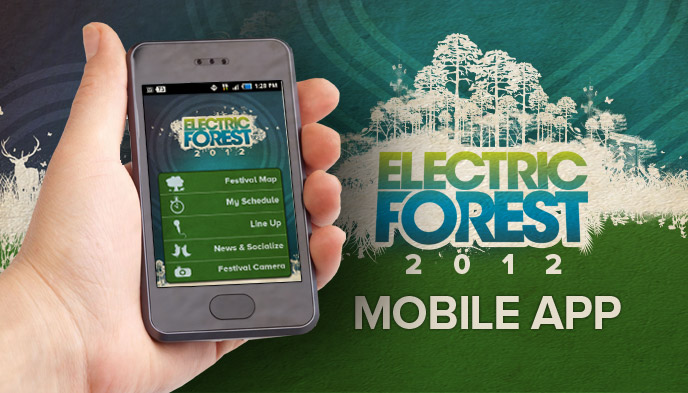 3. The People: There is so much love at this festival. Nothing but smiles on every single soul's faces. It is a beautiful thing when that many people can come together and get down for 4 nights. It is even more beautiful when it is organized by people that care. The security, the Michigan State Police, the W.E.T. Volunteers, and every ticket-holder beamed with happiness.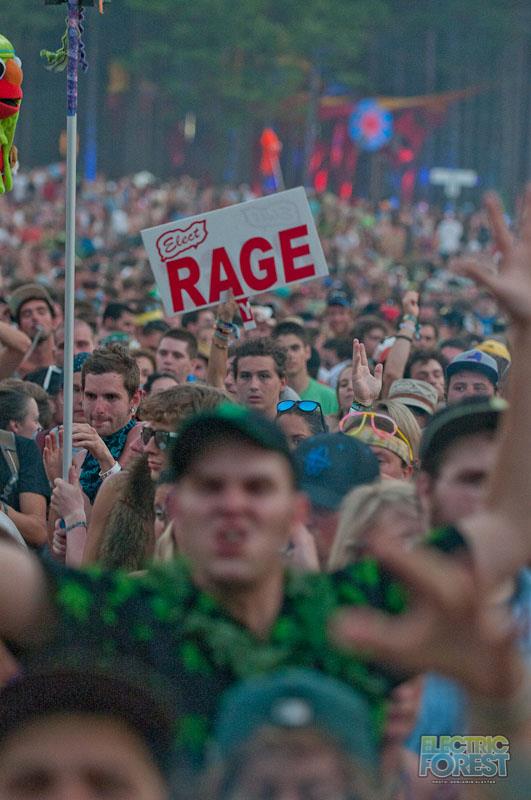 2. The Sherwood Forest: Try counting the lights in the Electric Forest's Sherwood Forest. You can't. This in sync, eye popping light show transforms the tree plot and the forest land into a vibrant, electric, & alive spectacle. Take a minute. Take an hour. Hang a hammock or find an empty one and just absorb the energy. We have never felt that anywhere else in the world.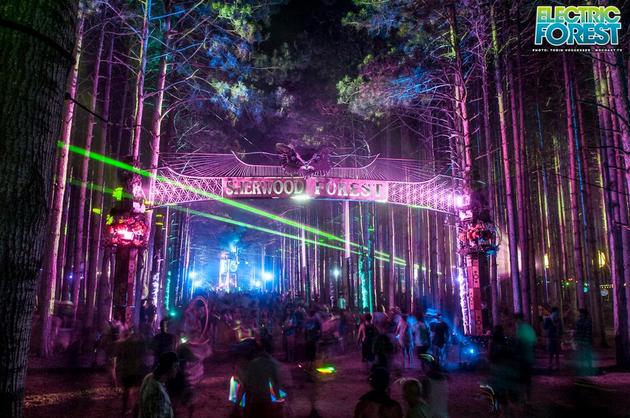 1. The Music: Every set was not to be missed. It is very hard to sleep when the schedule is stacked with such amazing talent. The crock pot of genres kept every act fresh. We found ourselves running from stage to stage losing track of time, lost in the music. Each stage had it's own unique vibe that meshed with every artist. Some of our favorite acts include: EOTO, Bassnectar, Mimosa, Richie Hawtin, and basically EVERYONE!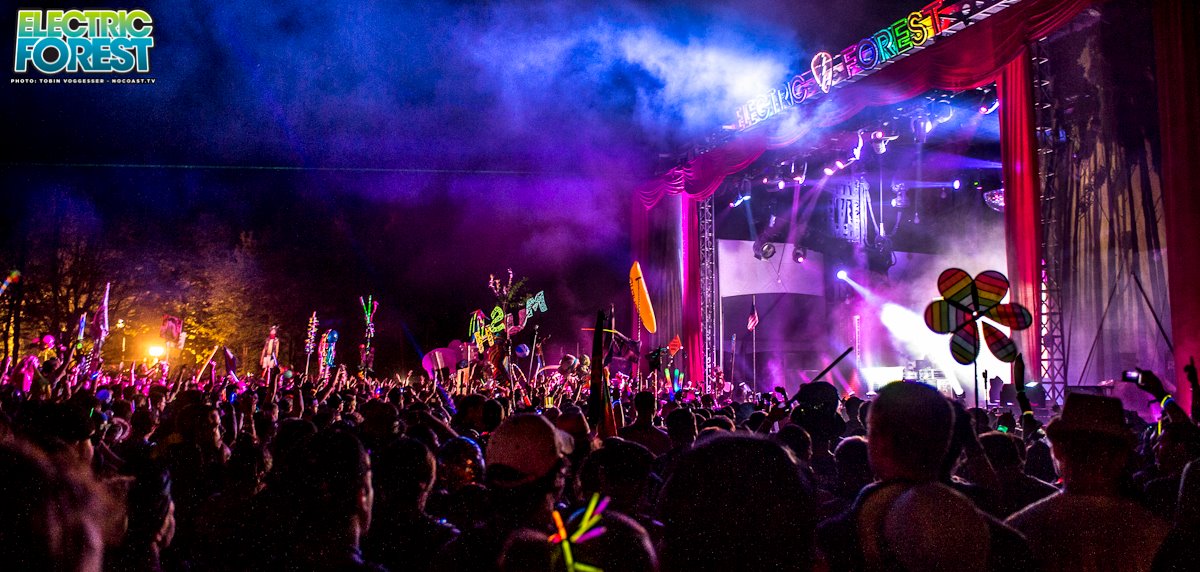 Curated Music is already counting down the days til our next trip to the forest!
<3 Harrison D.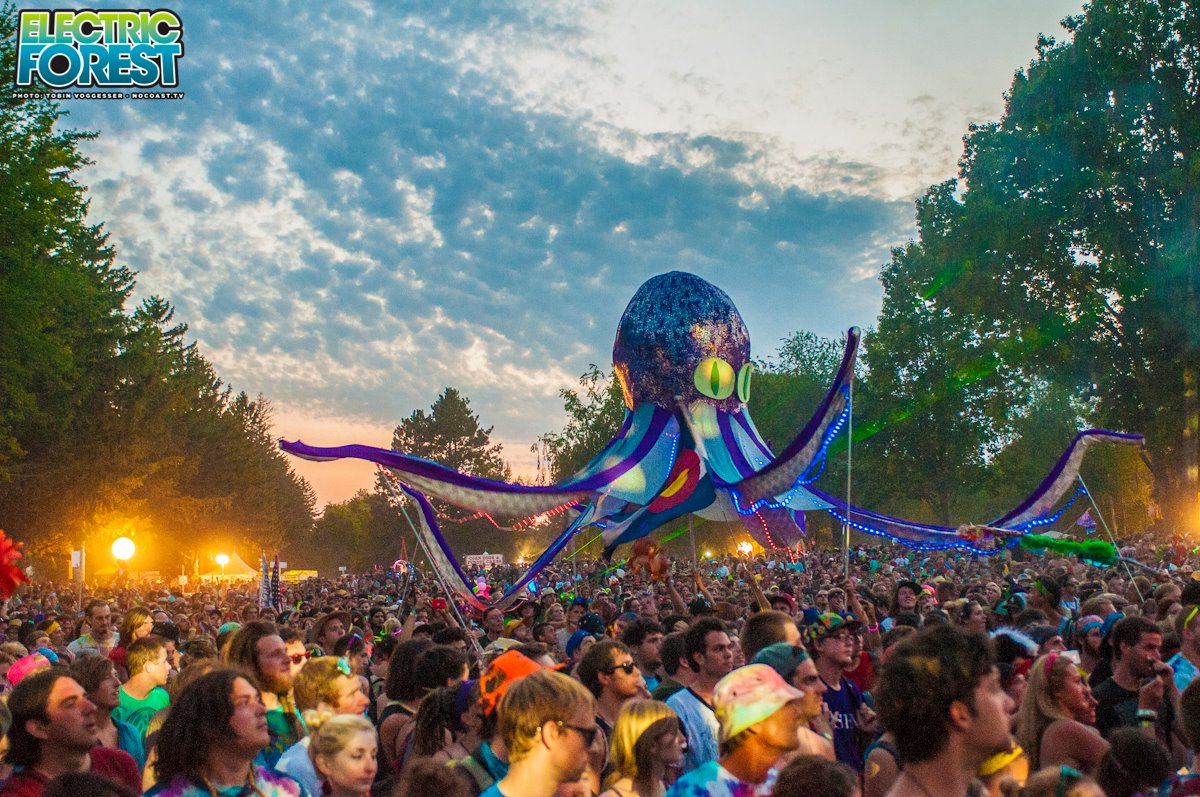 Photos courtesy of Electric Forest & Unified Funk Option